Are you a Leo (born between July 22nd & August 22nd)? Then you get 20% off your reading through August 22nd!
♌️ Leo (July 22 - August 22)
There are both favorable and challenges facing Leo's in 2021. Like the other signs, it is important to remember that challenges in our life are also good as they build character and help us to be stronger individuals.

The north node continues to be in Gemini at a favorable angle to Leo and putting it right in their solar 11th house. Meaning: 11th house is about organizations, friendships and hopes and dreams. Having the benefic north node there gives positive social involvement.

Pluto's and Neptune's specific aspects for the next 3-4 years point to adjustments in both work and personal relationships. It is important to do the right thing, regardless of power struggles or misinformation. In this way, as you adjust your outlook, your situation has a better outlook than you originally anticipated. It's a matter of adjustment.

Both Jupiter and Saturn will be opposite your sun sign. Oppositions put a focus on relationships both business and personal. With both Jupiter and Saturn in opposition and in the solar 7th house, there will be both great opportunities and lessons with your close connections. You may be asking yourself "Is this relationship worth it?", however, the opportunity will be there for new, close relationship.

Uranus in Taurus is in your solar tenth house... being a very possible square. This correlates with a major lifestyle change, which may have started last year and will continue for three to four years.

Uranus represents SUDDEN changes. Though it is in your solar house 10 it effects all the angles of home, partnership career and personal outlook. It may be a time of sudden separations as well as new sudden changes in these areas.

With mischievous Lilith squaring your sun as well until July 17, you may find yourself attracted to someone who annoys you yet mystifies you. They may get you in touch with your passionate feelings you may have suppressed in favor of convenience.
CAREER AND FINANCES
The critical influence of Saturn and Uranus mostly means changes in work and career.

This may require learning new technical skills and working with new people. You may even totally leave the type of work you are into for something completely unrelated. It may be a different boss bringing all the changes. Whatever it is, it most likely will come suddenly.

It is very possible that you may have a new partner and will be faced with finishing old business while moving into a new arena. It could be that you finally got the position you were hoping for only to realize it's more work than you expected. You may be faced with finding a balance between work and your private life. You may be asking yourself, "Is it worth it?"

During the first half of the year, the rebellious Lilith will be in your solar tenth house of career. This may manifest by dealing with a difficult woman superior. Gender issues may also influence your profession. There may be a fear of not getting money you had counted on and therefore you need to work harder.

Chiron's position favors those working in healing professions. As it has a positive connection to Saturn, superiors take what you say seriously and you can achieve success in your endeavors.

It is not a good year for "easy money." Chances for lottery wins are not likely. It is important to look at the details in whatever partner arrangements you might have concerning finances with. Be cautious of paying people too much for a job they did. Be cautious with money.
LOVE AND RELATIONSHIPS
The key phrase is "surprise encounters." This is the year you may meet someone who intrigues you and have chemistry with only to have it end as suddenly as it starts. Partnerships are possible and even probable, however, take them slowly. Be open with your partner of the changes you are going through.

It is a year of reflection on deciding what you really want in a relationship.

It is likely that you meet someone who triggers negative feelings from past relationships. Internal reflection is needed before making any lasting commitments. Make sure you both want the same things from these encounters.

You may be drawn to someone who is older with much stability. He/ she may even play a parental role. You most likely will ask yourself "Is this what I really want?" Opportunities for a new, strong relationship are very possible and probable if you take it slowly.

Marriage or proposal is also very possible as you are popular this year and in high demand.

People love being around your positive energy.

Many people are attracted to you this year, however, you might want to move slowly as you have a lot going on and can benefit from personal reflection.
HEALTH AND VITALITY
The biggest risk for you right now is taking on more than you can handle. You have a lot of opportunities ahead of you this year in business and relationships. The stress of wanting to do it all can take you down. Pay special attention to your heart.

Exercise and rest are paramount. Taking the time to leave your desk to rejuvenate is time well spent. Be as aware of your physical and mental state as you are of your obligations.

Relationships are plentiful but may also be demanding. You may even want to avoid situation that might bring over excitement as it may prove to be overwhelming.

Having Jupiter in the opposite sign of Aquarius means you want to watch overindulgence, whether it be food or alcohol. Jupiter also rules the liver, so it may be necessary to discipline yourself to not overtax it by eating too many rich foods. Watch overdoing medication as well.

Specific areas to watch with your health are your heart and nervous system. Flexibility is another big issue. It is a good year to start your day with yoga and meditation. More vigorous exercise can also be helpful to reduce stress and anxiety.

The key for good health this year is to practice moderation, take time to relax and make decisions slowly. A lot is going on. No need to rush.
FAVORABLE DATES
April 9 - 24
Opportunities to gain support from others toward your goal.
July 12 - 29
Good time to show new initiatives. There is a good chance your ideas will be accepted.
September 15 - 26 and Oct. 19-30
This is a good time for marketing and presenting yourself.
**Mercury goes retrograde Setember 27 - October 18
This is a good time to review and research what it is you want to do.
December 13 - 31
It is a great time to make plans for the coming year. You are most likely very busy.
CHALLENGING DATES
November 8 - 24
This is a time you may have to juggle home demands with career.
Read All Sun Signs
Your West Michigan Astrologer
Monday - Friday, 9 A.M. - 6 P.M.

In Person in Spring Lake

By Phone

(616) 916-0121

By Zoom

Astrology Party

Karen is also available for Astrology Parties. Cost is $300 and includes a horoscope for each participant.


Astrology Party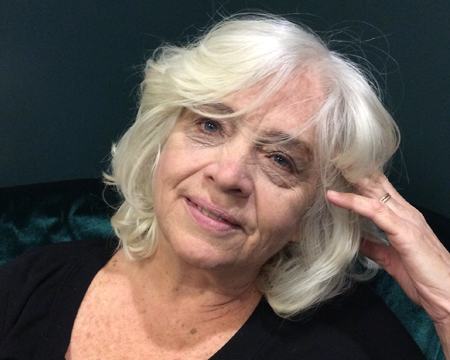 Meet Karen Klemp




I have been consulting and lecturing in astrology for over 25 years in West Michigan.

I started doing astrology professionally in 1992 at the old Spirit Dreams in the building that is now Bombay Cuisine. I do readings in Grand Rapids and Spring Lake. I can do readings in person, by phone or by Skype.
More