Are you a Virgo (born between September 22nd & October 23rd)? Then you get 20% off your reading through October 23rd!
♎️ Libra (September 22 - October 23)
For many Libras 2018 - 2020 were rough years. Now Saturn will be trining your sun giving you new hope. If you have been persistent about doing your best, this is a time of reaping the rewards. The last couple years you have had interruptions and obstacles in your path that will no longer be there. Jupiter trining your sun now will give you a new sense of optimism and opportunities.

Your opportunities to meet new people will bring lasting relationships. Building new networks in communications is highlighted. Involvement with groups as well as personal relationships is growing in 2021.

Those born in October will still feel the influence of Pluto opposition. Although this may be uprooting, powerful personal transformation can be the result if you are open to growth and maturing. Growth spurts can be uncomfortable. Take heart. Better days are ahead. Hold your ground and do what is right.
CAREER AND FINANCE
Opportunities open up for you this year. If you have been working on a project for the last couple years, new avenues of growth for the project will appear. The last couple years may have been difficult, however, those obstacles are gone.

If for some reason you think you have not been getting paid fairly it is very likely that more money is available. Opportunities with business partners or organizations are prevalent.

For those born between October 16 - 20 it is likely that your job is in perhaps due to circumstances beyond your control. It is wise to confront this person and bring matters out in the open.

Overall prosperity is very likely, however, the cosmos favors conservative safe investments over high stake gambling.

Beware of taking on too many projects or thinking you have to take on more than what is healthy for your well-being.
LOVE AND RELATIONSHIPS
Love and relationships take priority with Librans. Popularity is strong this year. If you are in a committed relationship it is likely that you make that commitment. Even if you don't make it legal it is likely that you will feel a sense of deep commitment in your relationship.

It is also very possible that you have an expansion with people in family or home... possibly children or grandchildren... or more people in.

If you are single there will be opportunities to meet new people. There is a good chance that these encounters will have a lasting duration. This is especially true if your birthday is September 28 - October 6 and October 14 - 23.

If you were born October 16 - 20 there may be difficulties related to family matters... either an illness or a family member has moved. Either way, a possible sadness. There is a possibility that someone is undermining you. Be honest in your financial dealings and try not to fall behind on financial obligations. Know who you can trust and stay away from people trying to control you.

If your birthday is October 15 - 20 your life circumstance may change, possibly because someone is ill, which requires an adjustment in your lifestyle. It is a good year to heal old wounds, whether it be parent and child or between lovers or friends.
HEALTH AND VITALITY
Health improves. It is possible that you experienced issues with blockage of arteries or skin, nails or teeth in the past couple years. This should at least lesson if not disappear as year goes on. It is a good year to get active to increase vitality.

It is also important to be self disciplined. Find a balance between being comfortable, taking care of your body and not spending too much money. This also applies to romance and sexuality. Opportunity is there, but be wise about your decisions.

Health issues are especially important if your birthday is October 16 - 20 and most likely long term ailments have been building up. It is good to get a check up and get it taken care of this year. It is important that if you feel an ailment you get it looked at right away. This is a good year to deal with it and move towards healing. There is a lot of energy in cosmos to aid in healing whether it be physical or relational.
FAVORABLE DATES
March 4 - April 6 and April 14 - 22
This is a high energy time. It is a great time to initiate a project.
September 1 - 9
A good time to make money. It is important that YOU are in charge.
October 29 - November 9
A good time to implement new marketing strategies. Communication is stressed.
November 26 - December 6
Profitable phase. You are peticularly persuasive.
CHALLENGING DATES
April 7 - 13
Possible jealousy could try to sabotage, your work is good, but watch your back.
May 7 - June 10
Possible frequent conflicts. A boss could be overly harsh. Try not to take it personally. Mercury is retrograde May 29 - June 22. Miscommunication is more likely. Don't let it get to you. Stay focused.
September 14 - October 4
This is not a good time to make financial decisions. Prevent debt traps. Mercury is retrograde. Make sure what is said is what you hear. Miscommunication likely.
Read All Sun Signs
Your West Michigan Astrologer
Monday - Friday, 9 A.M. - 6 P.M.

In Person in Spring Lake

By Phone

(616) 916-0121

By Zoom

Astrology Party

Karen is also available for Astrology Parties. Cost is $300 and includes a horoscope for each participant.


Astrology Party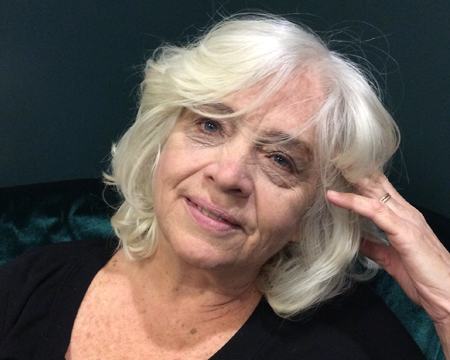 Meet Karen Klemp




I have been consulting and lecturing in astrology for over 25 years in West Michigan.

I started doing astrology professionally in 1992 at the old Spirit Dreams in the building that is now Bombay Cuisine. I do readings in Grand Rapids and Spring Lake. I can do readings in person, by phone or by Skype.
More