Karen's Trip to Bali
Sept. 2015 I attended an astrology workshop in Bali.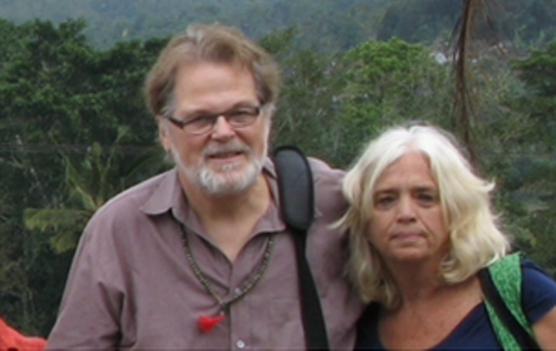 Alan Oken organized a wonderful workshop focusing on the moon. He as well as Michael Bartlett, NuNo Michaels and Laura Naldandian lectured. My husband, Bill and I arrived a few days early, explored the area and then attended the lectures.
We were by the town Simayak. There were several staues of Hindu gods dressed in black and white cloth. The black and white symbolizes yin and yang, the dark and light.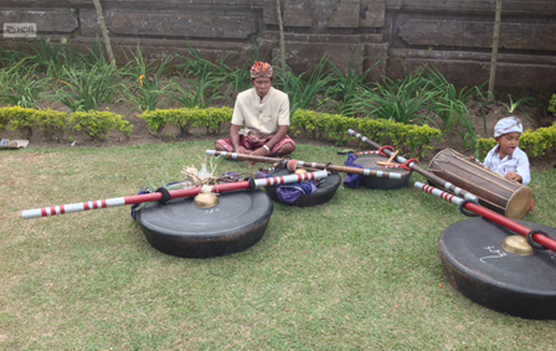 These people and their instruments sat outside of the temple. We witnessed many religious processions while we were there. There were always Balinese people carrying offerings to the temples.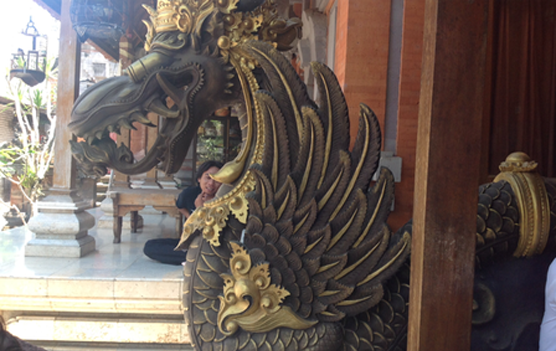 This is one of the many beautiful dragons. This particular dragon adorned the entrance of the home of the high priest and priestess.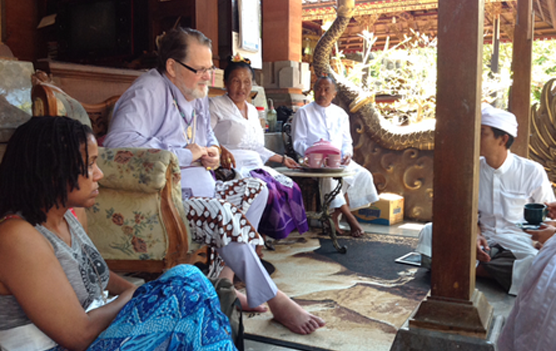 The high priest of the village and his wife invited us to his courtyard. He gave us a blessing and we all had lunch. The trip was very magical. People from Australia, Portugal and the States attended. Good food, good company, wonderful workshops and wonderful sweet Balinese people... truly magical.